Warning
: Use of undefined constant Object - assumed 'Object' (this will throw an Error in a future version of PHP) in
/home/electionms/public_html/wp-content/plugins/ican_plugin/icaninfo.php
on line
365
Warning
: Use of undefined constant Object - assumed 'Object' (this will throw an Error in a future version of PHP) in
/home/electionms/public_html/wp-content/plugins/ican_plugin/icaninfo.php
on line
392
Warning
: Use of undefined constant Object - assumed 'Object' (this will throw an Error in a future version of PHP) in
/home/electionms/public_html/wp-content/plugins/ican_plugin/icaninfo.php
on line
420
List of Member of Parliament (MP)
Latest Member of Parliament(MPs)(25) of Andhra Pradesh
Member of Parliament (MP) Winners 2019

S.No.
Candidate Name
Constituency Name
Party Name
S.No.
Candidate Name
Constituency Name
Party Name
1
Bellana Chandra Sekhar
Vizianagaram
Yuvajana Sramika Rythu Congress Party
2
M V V SATYANARAYANA
Visakhapatnam
Yuvajana Sramika Rythu Congress Party
3
KESINENI SRINIVAS (NANI)
Vijayawada
Telugu Desam
4
Balli Durga Prasad Rao
Tirupati
Yuvajana Sramika Rythu Congress Party
5
KINJARAPU RAM MOHAN NAIDU
Srikakulam
Telugu Desam
6
P.V.MIDHUN REDDY
Rajampet
Yuvajana Sramika Rythu Congress Party
7
MARGANI BHARAT
Rajahmundry
Yuvajana Sramika Rythu Congress Party
8
MAGUNTA SREENIVASULU REDDY
Ongole
Yuvajana Sramika Rythu Congress Party
9
Adala Prabhakara Reddy
Nellore
Yuvajana Sramika Rythu Congress Party
10
KANUMURU RAGHU RAMA KRISHNA RAJU
Narsapuram
Yuvajana Sramika Rythu Congress Party
11
LAVU SRI KRISHNA DEVARAYALU
Narasaraopet
Yuvajana Sramika Rythu Congress Party
12
POCHA . BRAHMANANDA REDDY
Nandyal
Yuvajana Sramika Rythu Congress Party
13
BALASHOWRY VALLABHANENI
Machilipatnam
Yuvajana Sramika Rythu Congress Party
14
AYUSHMAN DOCTOR SANJEEV KUMAR
Kurnool
Yuvajana Sramika Rythu Congress Party
15
VANGA GEETHAVISWANATH
Kakinada
Yuvajana Sramika Rythu Congress Party
16
Y.S.Avinash Reddy
Kadapa
Yuvajana Sramika Rythu Congress Party
17
KURUVA GORANTLA MADHAV
Hindupur
Yuvajana Sramika Rythu Congress Party
18
Jayadev Galla
Guntur
Telugu Desam
19
KOTAGIRI SRIDHAR
Eluru
Yuvajana Sramika Rythu Congress Party
20
N. REDDEPPA
Chittoor
Yuvajana Sramika Rythu Congress Party
21
NANDIGAM SURESH
Bapatla
Yuvajana Sramika Rythu Congress Party
22
GODDETI. MADHAVI
Araku
Yuvajana Sramika Rythu Congress Party
23
TALARI RANGAIAH
Anantapur
Yuvajana Sramika Rythu Congress Party
24
Dr.Beesetti Venkata Satyavathi
Anakapalli
Yuvajana Sramika Rythu Congress Party
25
CHINTA ANURADHA
Amalapuram
Yuvajana Sramika Rythu Congress Party
Previous Member of Parliament(MPs)(24) of Andhra Pradesh
Member of Parliament (MP) Winners 2014

S.No.
Candidate Name
Constituency Name
Party Name
S.No.
Candidate Name
Constituency Name
Party Name
1
Kothapalli Geetha
Araku
YSR Congress Party
2
Rammohan Naidu Kinjarapu
Srikakulam
TDP
3
Pusapati Ashok Gajapati Raju
Vizianagaram
TDP
4
Kambhapati Hari Babu
Visakhapatnam
BJP
5
Muttamsetti Srinivasa Rao
Anakapalli
TDP
6
Thota Narasimham
Kakinada
TDP
7
Pandula Ravindra Babu
Amalapuram
TDP
8
Murali Mohan Maganti
Rajahmundry
TDP
9
Maganti Venkateswara Rao
Eluru
TDP
10
Konakalla Narayana Rao
Machilipatnam
TDP
11
Kesineni Srinivas (Nani)
Vijayawada
TDP
12
Jayadev Galla
Guntur
TDP
13
Rayapati Sambasiva Rao
Narasaraopet
TDP
14
Malyadri Sriram
Bapatla
TDP
15
Y. V. Subba Reddy
Ongole
YSR Congress Party
16
S. P. Y. Reddy
Nandyal
YSR Congress Party
17
Butta Renuka
Kurnool
YSR Congress Party
18
J. C. Diwakar Reddy
Anantapur
TDP
19
Kristappa Nimmala
Hindupur
TDP
20
Y. S. Avinash Reddy
Kadapa
YSR Congress Party
21
Mekapati Rajamohan Reddy
Nellore
YSR Congress Party
22
Varaprasad Rao Velagapalli
Tirupati
YSR Congress Party
23
P. V. Midhun Reddy
Rajampet
YSR Congress Party
24
Naramalli Sivaprasad
Chittoor
TDP
List of Member of Legislative Assembly(MLA){Winners and Runner ups}
List of Lok Sabha seats in Andhra Pradesh
List of Vidhan Sabha seats in Andhra Pradesh
About Andhra Pradesh Elections
Political Parties in Andhra Pradesh
Ceo of Andhra Pradesh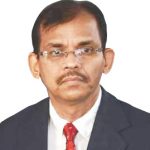 About This Website is aimed at demystifying the work relating to the conduct of elections. Elections are the cornerstone of a vibrant democracy.It is, essential that voters are not only aware of the statutory provisions under which the election machinery operates but are also fully knowledgeable about their rights and obligations as electors. The website is designed to fulfill both these objectives.
Chief Minister(CM) of Andhra Pradesh
Sri Y.S. Jagan Mohan Reddy Chief Minister, Andhra Pradesh About Shri Y.
Governor of Andhra Pradesh

Shri E.S.L. Narasimhan, Governor, Andhra Pradesh About
Union Territories Of India
States Of India