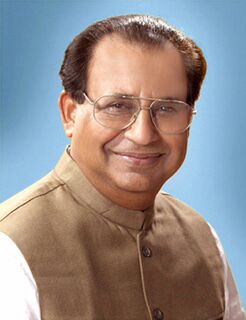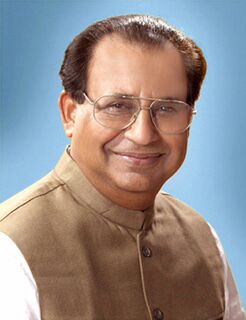 About
Prof Jagdish Mukhi is the 30th Governor of Assam and he assumed his office on 10th October 2017.
Prior to his appointment as the Governor of Assam, Shri Mukhi was the Lieutenant Governor of Andaman and Nicobar Islands. Jagdish Mukhi earlier held the portfolios of finance, planning, excise & taxation and higher education in Delhi Government. He is credited with working extensively for the welfare of the people of Delhi.

Some of the notable achievements credited to Jagdish Mukhi's name were banning of lottery trade etc in Delhi in 1994, when he was the minister of finance. He also worked towards persuading people to abstain from consuming alcohol. As minister of excise, he declared record number of dry days in a year. He was also instrumental in establishing Guru Gobind Singh Indraprastha University a professional university which was self funded, as a minister of higher education. He was also honoured as the best finance minister of the nation and also received best MLA award in Delhi Vidhan Sabha for two times.

He represented Janak Puri constituency continuously from 1980 and won seven times from the same constituency. Jagdish Mukhi was born to Late J.R Mukhi and Late Laxi Devi Mukhi on 1st December 1942.
Contact Details
Address:
MG Road, Kharghuli Hills, Guwahati, Assam 781001
Former Governor List
| | | | |
| --- | --- | --- | --- |
| S.No | Name | From | To |
| 1 | Sir Muhammad Saleh Akbar Hydari | 15-Aug-47 | 28-Dec-48 |
| – | Ronald Francis Lodge (Acting) | 30-Dec-48 | 16-Feb-49 |
| 2 | Sri Prakasa | 16-Feb-49 | 27-May-50 |
| 3 | Jairamdas Daulatram | 27-May-50 | 15-May-56 |
| 4 | Saiyid Fazal Ali | 15-May-56 | 22-Aug-59 |
| 5 | Chandreswar Prasad Sinha | 23-Aug-59 | 14-Oct-59 |
| 6 | General (Retired) Satyavant Mallannah Shrinagesh | 14-Oct-59 | 12-Nov-60 |
| 7 | Vishnu Sahay | 12-Nov-60 | 13-Jan-61 |
| -6 | General (Retired) Satyavant Mallannah Shrinagesh | 13-Jan-61 | 7-Sep-62 |
| -7 | Vishnu Sahay | 7-Sep-62 | 17-Apr-68 |
| 8 | Braj Kumar Nehru | 17-Apr-68 | 19-Sep-73 |
| 9 | Lallan Prasad Singh | 19-Sep-73 | 10-Aug-81 |
| 10 | Prakash Mehrotra | 10-Aug-81 | 28-Mar-84 |
| 11 | Justice Tribeni Sahai Misra | 28-Mar-84 | 15-Apr-84 |
| 12 | Bhishma Narain Singh | 15-Apr-84 | 10-May-89 |
| 13 | Harideo Joshi | 10-May-89 | 21-Jul-89 |
| 14 | Justice Anisetti Raghuvir | 21-Jul-89 | 2-May-90 |
| 15 | Justice Devi Das Thakur | 2-May-90 | 17-Mar-91 |
| 16 | Loknath Mishra | 17-Mar-91 | 1-Sep-97 |
| 17 | Lt. General (Retired) Srinivas Kumar Sinha | 1-Sep-97 | 21-Apr-03 |
| 18 | Arvind Dave | 21-Apr-03 | 5-Jun-03 |
| 19 | Lt. General (Retired) Ajai Singh | 5-Jun-03 | 4-Jul-08 |
| 20 | Shiv Charan Mathur | 4-Jul-08 | 25-Jun-09 |
| 21 | K Sankaranarayanan | 26-Jun-09 | 27-Jul-09 |
| 22 | Syed Sibtey Razi | 27-Jul-09 | 10-Nov-09 |
| 23 | Janaki Ballabh Patnaik | 11-Nov-09 | 11-Dec-14 |
| 24 | Padmanabha Balakrishna Acharya | Dec-14 | 17-Aug-16 |
| 25 | Banwarilal Purohit | 22-Aug-16 | 10-Oct-17 |
| 26 | Jagdish Mukhi | 10-Oct-17 | Incumbent |