Politicians in India
Indian Political Leaders
Politics in India wouldn't be so interesting without its politicians. Together they represent a motley mix, bringing as many perspectives and identities to the Indian Parliament as the nation itself. But more importantly, these are the people who run the government at various levels and take momentous decisions for the country.
During elections, the citizens of India cast their vote and elect a representative of their constituency in the hope of a better future. They are the ones who oblige the political leaders with the power and authority to govern the country; therefore, they must acquire important information about the political leaders in order to take an informed decision.
The profiles given below provide you accessible and important information regarding the same. Click on the leader of your choice and read on!
Famous Political Leaders of India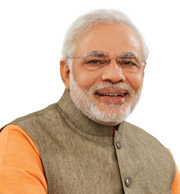 Political Leaders in India